lower Essence Energy creates, manufactures and distributes the world's
finest Flower Essence and Aromatherapy products.

We provide custom personal formulas, as well as private label comprehensive Spa and professional Body Care packages for our clients internationally.

Our products are pure and natural, formulated with the highest quality pure botanical essential oils, exceptional Flower Essence and highly refined carrier oils. Our Flower Essences originate from around the world and are provided by Flower Essence Energy, San Diego, Living Essences of Perth, Australia and Pacific Essences Victoria, BC.
Each item in our product line is made with care and loving intention to:

~ Restore Harmony and Balance

~ For Body, Mind and Spirit.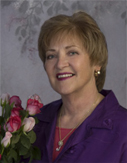 Meet Our Founder
Maggie Smith, the creator behind Flower Essence Energy Sprays.
An advanced energy healer.
Click here to read about our founder >


Flower Essence Energy is a division of FEE/RE Inc. a California Corporation.